What seems like eons ago, my now 19-year old granddaughter and I sat in the back seat of my son's car and she read this portion of Ecclesiastes  aloud to me. I told her one day when Mimi went on to heaven, I wanted her to read this at my memorial. She said she would.
That was a long TIME ago.
Time is an interesting part of our existence, isn't it? I imagine time is mentioned by every single person on the planet at least once per day.
I don't have enough time.
Can you make time for me?
Time is running out.
What time is it?
Time's up.
I wrote once we cannot make time but we must learn how to take time.
God, who is outside of time, is the creator of time – only HE was able to MAKE time and He made it in the form of a twenty-four hour day. Then He portioned those twenty-four hours into: morning / afternoon / evening. Our good, good Father is so very precise about things – He has an eye for detail!
My 2016 word is discipline and at sixty-five years old, I am determined to discipline my time to do certain things each day. I can manage my time. I can take the time to do a certain something. What I cannot do is make time – I cannot add to or subtract an hour to any given day. I want to be a good steward of every bit of time the Lord blesses me with.
He gave us enough time to do what needs to be done each day and yet we are always complaining to Him that we don't have enough time.
Then…our amazing God does an amazing thing and He does it for us, THIS MONTH.
He gives us an extra day! And, to prove to us that He has a good sense of humor?
He makes it a MONDAY!
What are you going to do with your extra 24 hours?
Now it's time for…
Faith 'n Friends Blog Hop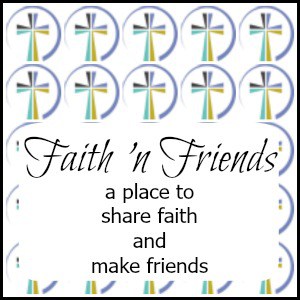 We're so glad you're here!
This is a place to share faith, make friends, and have fun.
Hosts
Faith 'n Friends
Blog / Facebook / Twitter
Deb Wolf
Blog / Facebook / Twitter / Pinterest
Tai East 
Blog / Facebook / Twitter / Pinterest

by Carlie
@ From Dust Towards the Heavens
Facing Your Tainted Reflection with Courage and Grace
Thank you, Carlie, for joining FnF Blog Hop!
No More Rules Blog Hop
Add 1-2 of your favorite faith/life posts.
Then just make friends and have fun.
We would appreciate it if you would
Grab the Button or link back to the hosts.
Loading InLinkz ...